Winter's Respite Readathon 2014 #WintersRespite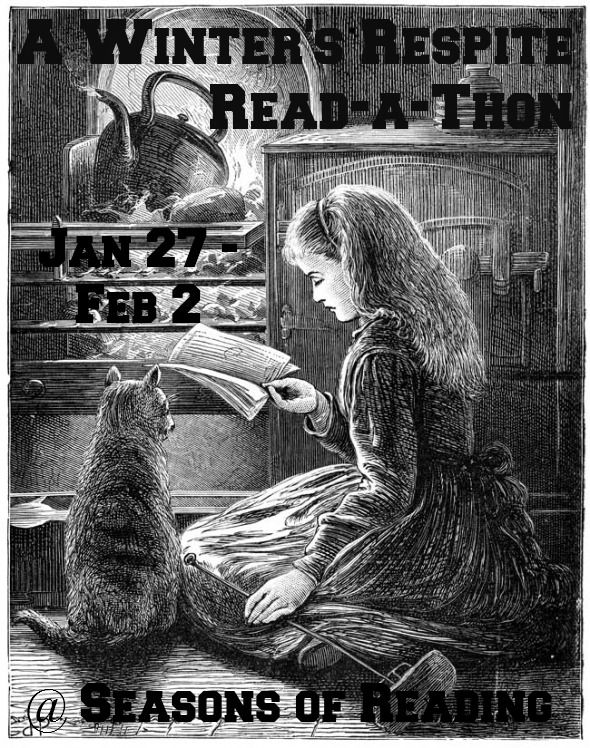 Yowza!! With 5-8 inches of snow in the forecast for us in NC tomorrow, it's a great time to cuddle up with the kids, blankets and good books for the Winter's Respite Read-a-thon hosted by Michelle from The True Book Addict and Seasons of Reading. I love read-a-thons, it gives us a chance to catch up on reading and discuss good books with other bloggers.
Here's what the Winter's Respite Read-a-thon is all about:
"…a week of relaxed reading during which we can personally challenge ourselves and whittle away those ever looming TBR piles/shelves/libraries.

Twitter chat schedule:
Thursday from 8:00 to 9:00pm CST
Saturday from 9:00 to 10:00pm CST
Sunday from 1:00 to 2:00pm CST""
My goal is to read A Short History of Tractors in Ukranian for The Book Wheel Blog and Love at First Book's Book Club. The title surprised me but they said it's on the list of 1,001 Books to Read Before You Die List and it will be memorably entertaining. Here's what Goodreads says the book is about:
"When their recently widowed father announces that he plans to remarry, sisters Vera and Nadezhda realize that they must learn to put aside a lifetime of bitter rivalry in order to save him. The new woman in his life is Valentina, a voluptuous gold-digger from Ukraine, fifty years his junior, with fabulous breasts and a proclivity for green satin underwear and boil-in-the-bag cuisine, who will stop at nothing in her single-minded pursuit of the luxurious Western lifestyle she dreams of. But separating their addled and annoyingly lecherous dad from his new love will prove to be no easy feat-in terms of sheer cold-eyed ruthlessness, the two sisters swiftly realize that they are rank amateurs. As Hurricane Valentina turns the old family house upside down, all the old secrets come falling out, including the most deeply buried one of them all, from the war, the one that explains much about why Nadezhda and Vera are so different. In the meantime, oblivious to it all, their father carries on with the great work of his dotage-a grand history of the tractor and its role in human progress, giving due credit to the crucial Ukrainian contribution. The story carries us back to prerevolutionary Ukraine, through wartime Germany, to contemporary England, taking in love and suffering, tanks and tractors, bitchiness, sibling rivalry, and, above all, the joys of growing old disgracefully."
If I finish this one, I'll start with whatever Savvy Working Gal picks for her February Book Club non-fiction selection.
I hope to participate in 1 or 2 of the chats, I forgot how much I enjoy them.
Are you participating in the read-a-thon? What are your book club's reading? What does your family like to do when your snowed in?