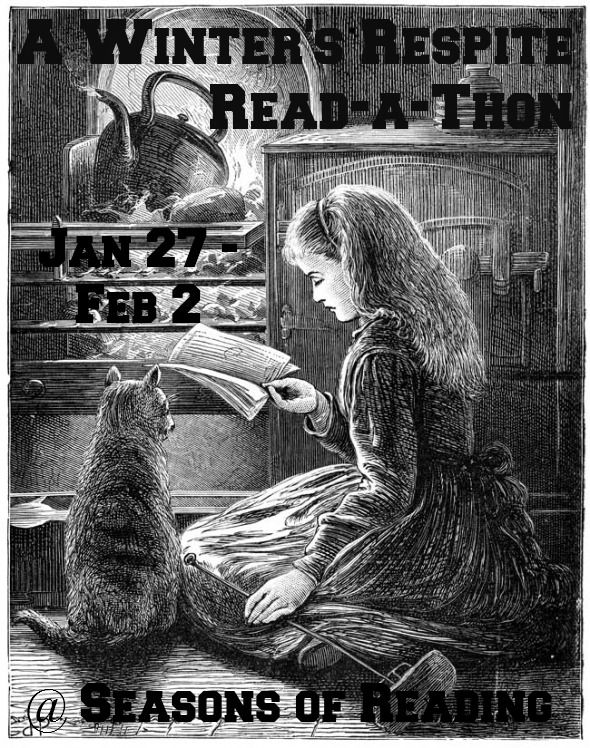 I participated in the Winter's Respite Readathon last week and had a goal to read one book. A Short History of Tractors in Ukranian,  one of the 1,000 Books You Must Read Before You Die, and February selection for The Book Wheel Blog and Love at First Book's Book Club.
I found the first chapter funny, two feuding sisters try to convince their 80 something father not to marry the voluptuous 30 year old woman who needs a visa. Unfortunately, the drama ensued and I got bogged down by the history of the characters which was confusing. I started drawing a family tree to keep the characters situated in my head. I realized though I wasn't enjoying the book anymore 60 pages in. Considering all the books I want to read, I abandoned it for now. Should I ever get through the other 1,000 books on the 1,001 Books You Must Read Before You Die (highly doubtful), then I'll go back and give this one another try. Until then, moving on.
Total pages read in A Short History of Tractors in Ukranian: 60
I finished One Income Mystery, written by fellow mom blogger Jill Wilson, of Called to be a Mom. Though I have already made the decision to leave my job and stay at home, I still found it a useful guide for parents who wonder if their household could thrive on just one income.
Total pages read in One Income Mystery: 62
I decided to start reading The Handmaid's Tale by Margaret Atwood. This book has come highly recommended to me by just about everyone that's read it. It is also one of my Classics Club selections.
Total pages read in The Handmaid's Tale: 46
I also started reading The Good Mother Myth, a collection of essays written by moms who provide real stories of what their conception of a "Good Mother" is and how they've come to realize that she is just a myth. I received this one from Netgalley but it was also selected by the Brilliant Book Club for their January read, I'm just a little behind, but I was enjoying it so will finish it. Thanks Alison from GoDansker Mom for telling me about the book club where bloggers review parenting books.
Total pages read in The Good Mother Myth: 178
Total number of pages read during the Winters Respite Readathon: 346
I also participated in one of the readathon twitter chats. Yay, I love talking to other bloggers in real time! I got some good tips on where to go for cheap books!
I'm also linking up this post with Book Journey's It's Monday, What Are you Reading since it outlines what I read last week and am still currently reading The Handmaid's Tale and The Good Mother Myth.
What are you currently reading? Let me know your thoughts on the books I read or are currently reading! I love to hear from you!